With the holiday season, closing in, we have prepared what you'll need to make this Christmas special for the comic book fans in your life. The magical thing about comic lovers is that all love the same thing. Lists such as "gifts for her" or "gifts for him" are not needed and this gift list fits all.
Another great thing for when looking for a gift for a comic lover is how easy it can get in comparison to other. It seems that there is an abundant of items that comic geeks love and in this time and age, you can easily find them either from a comic store in your neighborhood or from a huge selection of online sources.
Same goes for the price, gifts for the pop culture fans can vary from very cheap to super expensive without losing quality. After all, the amount of money that you'll spend doesn't mean anything. Usually, the best gift is the one that has an emotional response. For example, a comic book that your special friend is looking to add in their collection or a character statue for their comic shrine or their geek room.
But that's enough said. Let's jump into our gift recommendation list!
Comic Books & Graphic Novels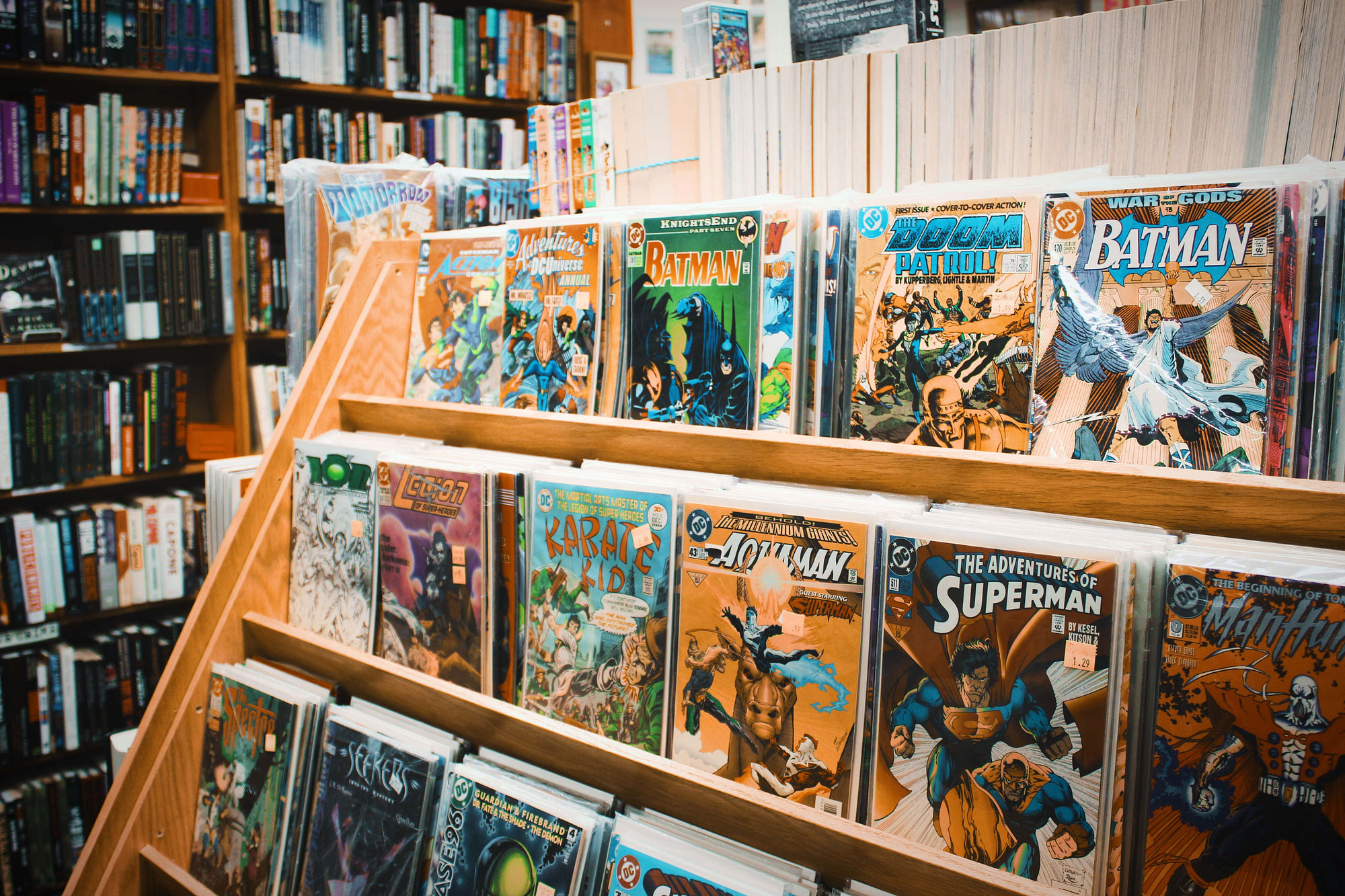 Nothing compares with a great comic book or a graphic novel that is missing from their collection or one that they've never read before and always wanted to. It might sound small or simple but for someone that is a real comics nerd then this might be the best gift that you'll ever be able to get them.
Price can vary from as little as $5  or it can climb up to the hundreds if you'd like something extra special with a comic author or artist signature.
This makes a great gift for people that always buy last minute since most of them are always in stock and ready to be picked up from your nearest comic store or be shipped from an online store.
If that wasn't enough we already have the list of the top graphic novels of all time for you to get some ideas from.
Buy Comic Books & Graphic Novels
Comic Figures & Statues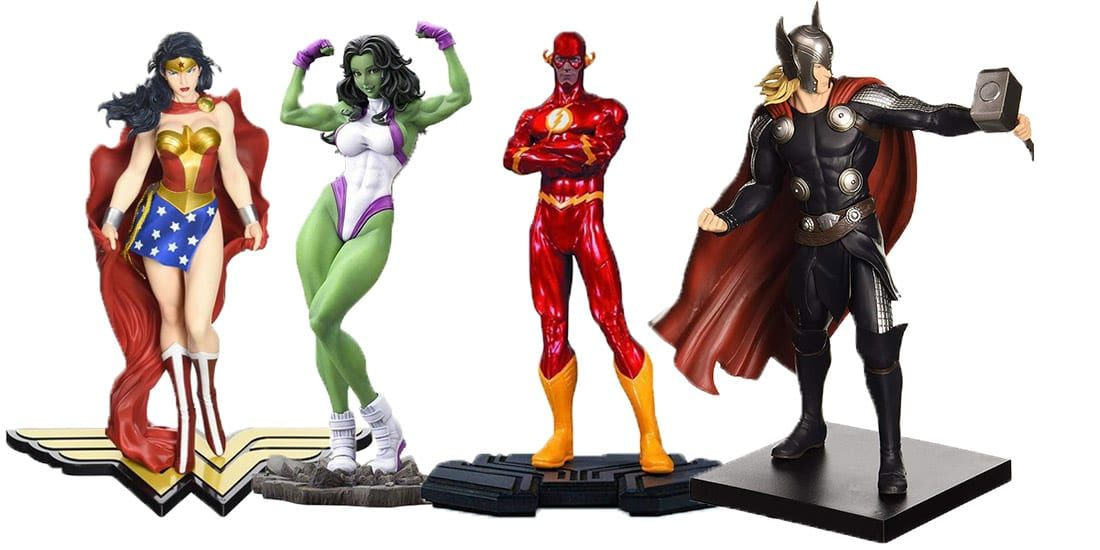 There is something unique about comic figures that makes everyone, comic lover or not, wanting to buy one. Now if you are looking for a present for a comics nerd then this is definitely one that will make an impact.
With prices that vary from as little as $20 and goes all the way up to $1000+. As we said before though, the price is not what makes a gift great and you should focus mostly on the emotional response an item has to a person.
If you know what they like to read then you already know what you should start looking and if you are looking for an extra inspiration here's a list of a few cool comic figures and statues from DC that any comic fan would love.
Comic Style Homeware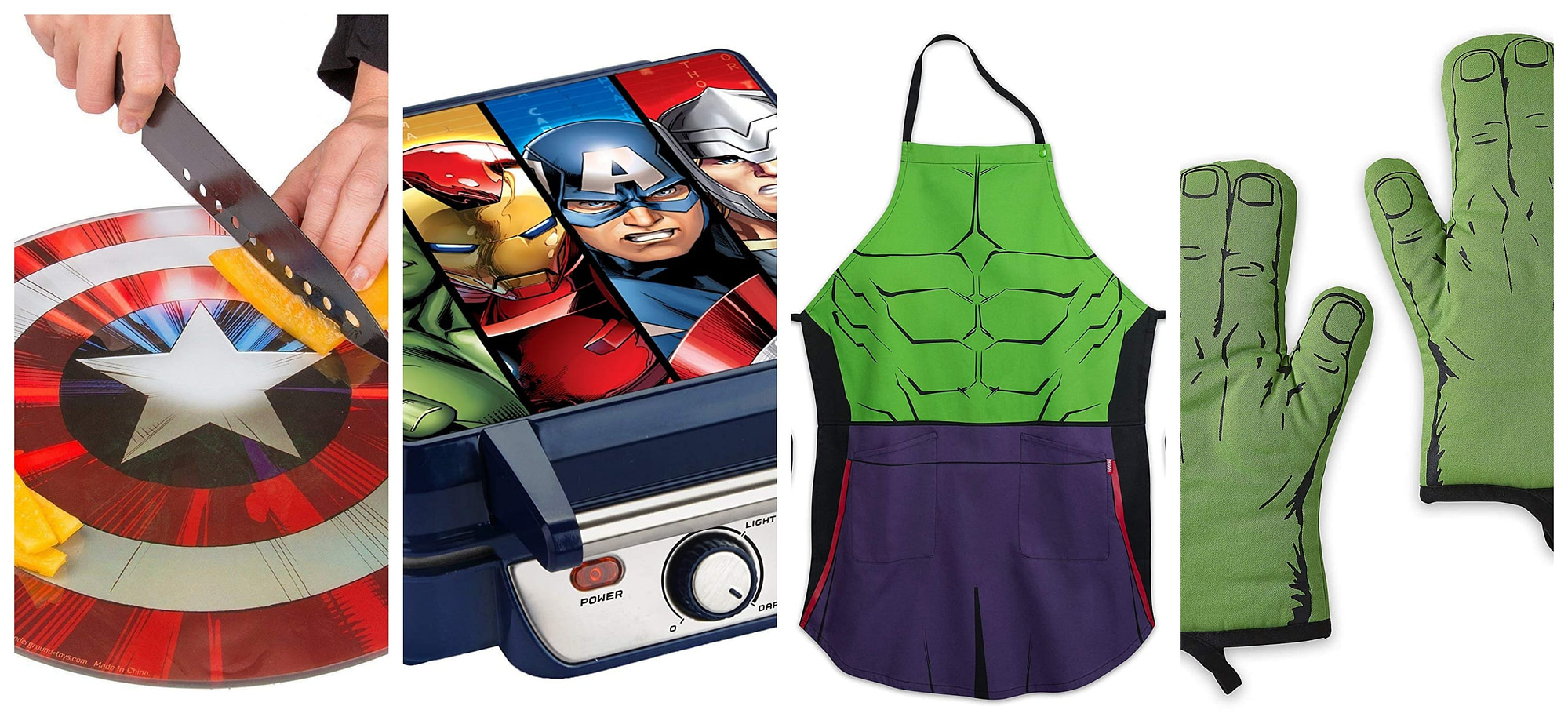 Sometimes the smallest thing can have the largest impact. In this case, a mug, a clock or a kitchen towel portraying a superhero or a supervillain can make the comic nerds in your life a happier and depending on the gift their daily lives a lot easier and their home a lot prettier.
It's a fact that comic fans are probably in a category of their own when it comes to how far they are willing to take their love for the industry. Walls covered with comic prints and pizza cutters made to look like the Millenium Falcon are always welcomed to such a friend.
Comic Clothing
Remember when you were young and you hated getting clothes for gifts? This is totally different.
Clothing that your grandma or long lost auntie bought you as a child had nothing to do with clothing you wanted to get, probably because they didn't have that personal touch from the style you loved and this is how you'll step in and make clothing cool again for your comic friend.
From a ready-made t-shirt that you could find in any store next to you to a custom-made hoodie with your friend's favorite superhero (or supervillain for that matter) is never a bad choice of gifts.
Keep in mind that if you go with the custom-made option you might need to do it sooner than later because the manufacturing time varies.
Unlimited Comics - Digital Subscription Service
If you are not a comic fan yourself then I have news to you. Reading comics is an expensive habit and buying them physically can make the richest man, poor. If you are a comic book lover yourself then you know exactly what I am talking about.
Thankfully this is 2018 and digital subscription services have started taking over the comic industry and comics have become far more accessible and "cheap" than what they used to be a few years ago.
Buying a month of your friend's digital subscription or even a year can be as cheap as $10 for a month or $100 for a year and that will keep them entertained for days to come.
Amazon offers not just the best but also the most complete subscriptions out there combining thousands of comic issues and graphic novels across all major comic publishing companies.
Sign up to Comixology
Sign up to Marvel Unlimited
Sign up to DC Universe
Movies & Series Bundle

In most cases, a comic book fan will also be a movie and series nerd. With all the comic adaptations in the past decade, the big and small screen is exploding with comic content on a daily basis. If you know a comic fan then you'd know that binge-watching is never too far away.
Even though Netflix is always a good place to find series and movies, no one can really say for how long you'll be able to find the ones you are looking in their library.
Boosting their DVD collection with their favorite movies and series can, not only look good but is also much cheaper than a monthly subscription.
Buy Comic Movies & Series
Conclusion
This is a simple list of gifts that your special friend is going to love. From a simple comic to a statue of their favorite comic character, anything you chose to buy is going to stay with them for a long time to come.