The first issue of the new mini-series takes us to a new in town and in school Sabrina followed by the troubles of her past trying to hide from whatever follows her from the past but also trying hard to not blow her cover as a half witch.
First thing that really stands out is the amazing art of Veronika Fish.Straight out of the bat we see the great details of her art through Sabrina's room which from the initial point of view seems like a small ecosystem.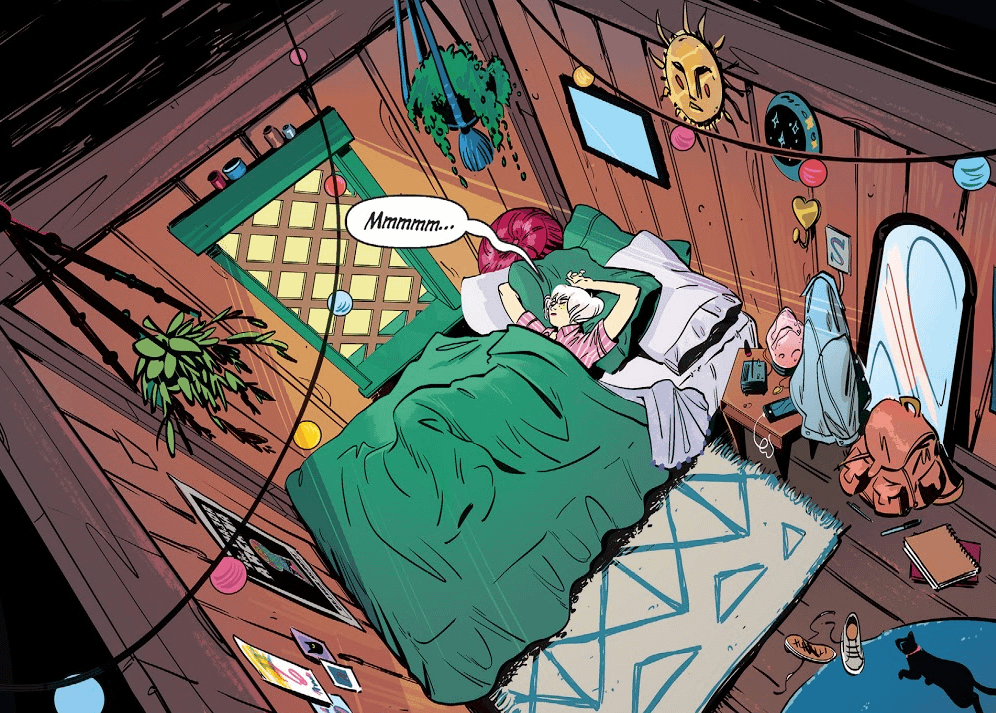 The wood, plants, pictures, carpets and the usual untidiness of a teenager. The details in the rest of the comic are consistent and much appreciated. From the interior of the house that we see during the morning routine of Sabrina and her aunts in the kitchen to the school and the end twist scenes. Everything is on the point, colorful and playful when need be (as you would expect from a high school) and at some times dark and mysterious.
Sabrina's recent hit on Netflix and the release of the new Sabrina comic series aligned perfectly and made this one of the most awaited comics for this year.
The story of the comic aligns more with the Archie regular line of comics focusing on the warmth of the characters instead of the darkness which the Netflix series mostly exploited, yet this remains on of the qualities why Sabrina has remained a fan favorite over the years and it was pleasantly accepted by the readers.
Stay tuned to find out what the rest of the series will bring us!